Pella Cooperative Electric is a distribution cooperative, which means we distribute power and do not generate our own electricity. PCEA purchases its electricity from Central Iowa Power Cooperative (CIPCO). 
CIPCO strives to provide a diverse generation portfolio to our member cooperatives while delivering safe and reliable electric service at the lowest possible long term cost. Cooperative-scale solar provides electricity during high demand period at a stable price. 
As a sustainable corporate citizen, CIPCO is committed to supporting environmentally-friendly energy resources. 
Note: 33.2% Nuclear: 2019 represents the last full year of operation for NextEra Energy Duane Arnold nuclear facility.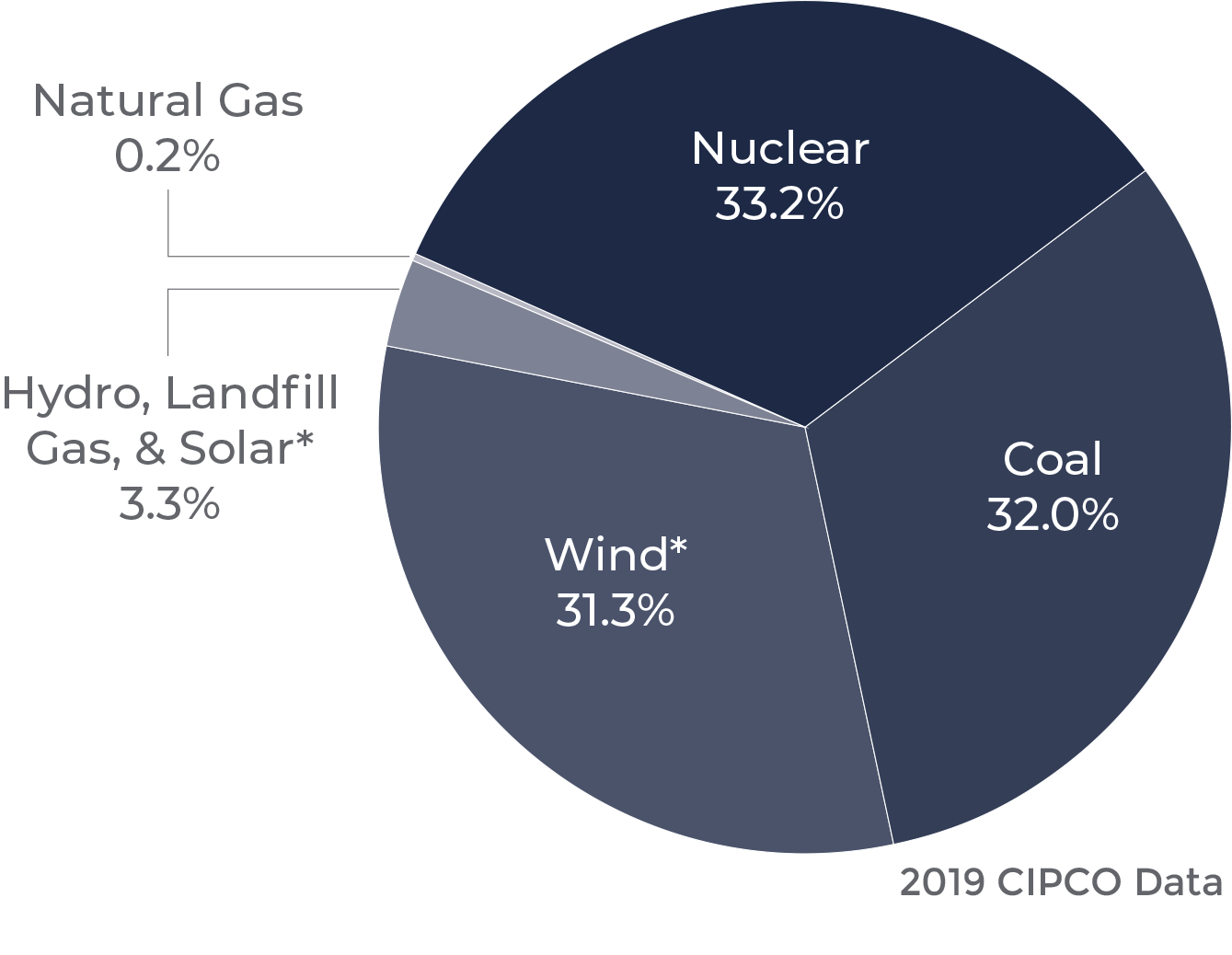 Pella's Zon Veld Solar Farm
Zon Veld (Sun Field) Solar Farm located in Pella houses 3,672 panels and generates enough energy to power 121 homes. The solar farm was built as a partnered effort with Pella Cooperative and Central Iowa Power Cooperative (CIPCO) to bring solar power to our members. Utility-scale solar benefits all members in the system by providing clean energy across the service delivery area. Select the graphic at the left to view production of the Zon Veld site. 
Solar Farm Stats:
Located in Pella
3,672 panels
28 inverters (28 and 36 kW units)
1.175 MW DC capacity, .928 MW AC capacity
1.4 MWH
6 fenced acres