Youth Tour
 A week to meet students from across the country, visit with Iowa legislators, tour the historic memorials and museums in our nation's capitol.
What is the D.C. Youth Tour?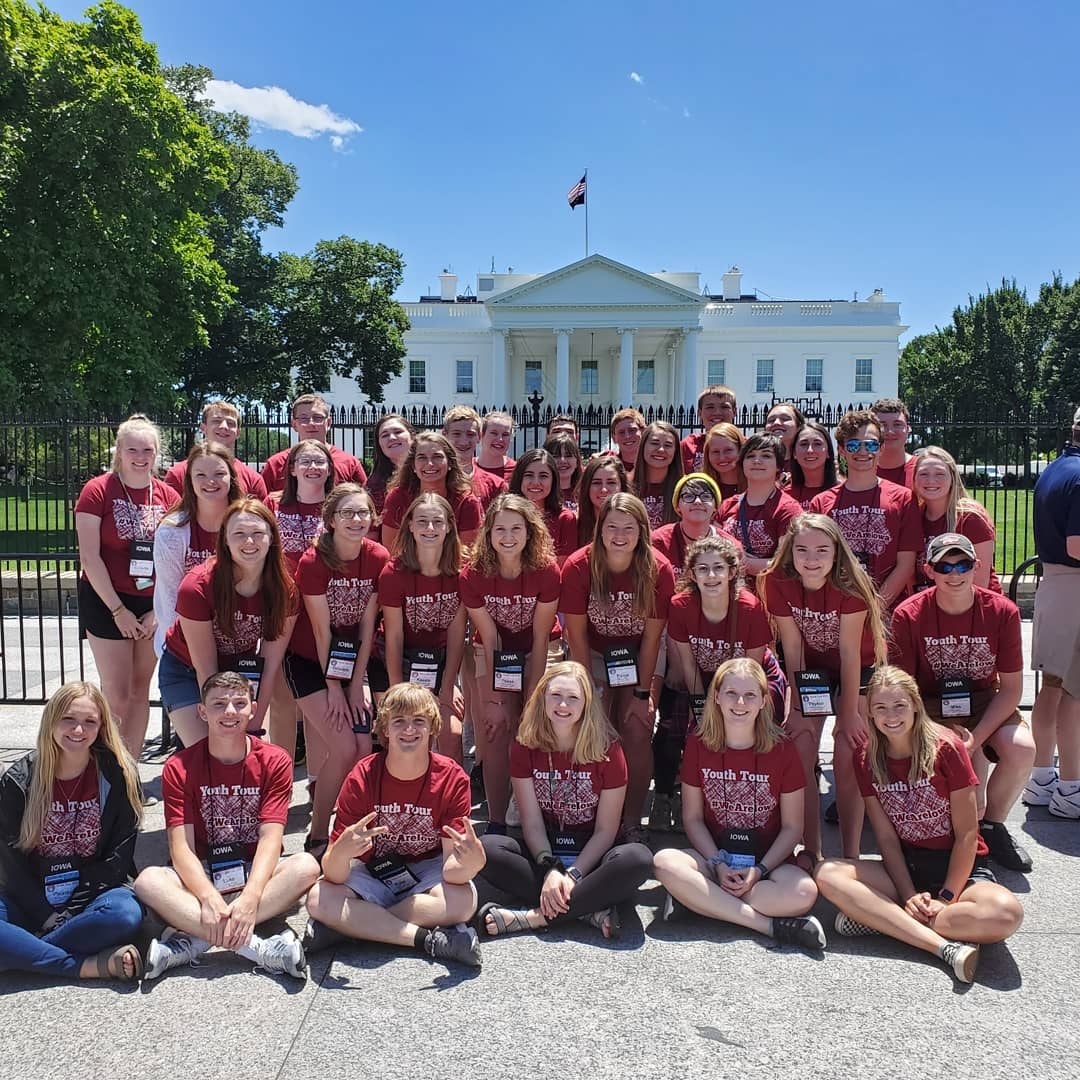 Every June since the 1950s, as many as 1,800 high school students from across the country spend a week in the nation's capital as part of the National Rural Electric Cooperative Youth Tour. The students are sponsored by electric cooperatives that are committed to educating America's rural youth about America and the role electric cooperatives play in developing strong rural communities.
Pella Cooperative Electric sends one student each year. Participating in the Youth Tour is an awesome way to learn about this great nation, develop leadership skills, gain a better understanding of electric cooperatives, and make friendships that will last beyond the week! Check out the promo video.
Youth Tour 2021 Canceled
Due to the ongoing pandemic and our overarching commitment to keep our delegates, staff, and communities safe, Iowa's electric co-ops have decided to not participate in the 2021 D.C. Youth Tour. The co-ops start planning for Youth Tour about eight months in advance, and with the uncertainty of what 2021 will bring (i.e. the group's accessibility to museums and historic sites, increased costs, COVID restrictions, etc.), a decision was needed. The co-op hopes to be able to send a student to D.C. in 2022.