White tulle romantically drapes from the ceiling as you step inside the barn. As the tulle catches your eyes, it leads you up to the elegant, sparkling chandelier hanging from the wooden rafters. Dreamy, relaxing music fills the barn as you admire the speckled wood boards lining the interior -giving the building its rustic charm. Floral eucalyptus garland vines along the mantle of the brick fireplace. Above, three arched windows capture natural light creating the focal point of the venue. Edison bulb lights dangle from the rafters creating a warm, delightful atmosphere.
The perfect setting to get married, host a celebration, or simply enjoy a drink with friends. Sun Valley Barn is the proud first private, stand-alone event venue in Pella.
Tucked in a valley off Fifeld Road in west Pella, Sun Valley Barn was established in 2019 by Pella natives Angie and Ron Paxton, alongside their children Courtney, Ryder, Treyton, and Brody. Originally Angie's father's land before his death in 2000, the Paxtons inherited the land and built a shop for the couple's spray foam business, Paxton and Sons.
"My family and I always got invited to weddings outside of Pella," describes Angie. "We started to realize people were having their weddings outside of town because there really weren't a lot of options here in Pella."
After attending a wedding in another barn venue a few years ago, the Paxtons sparked an idea.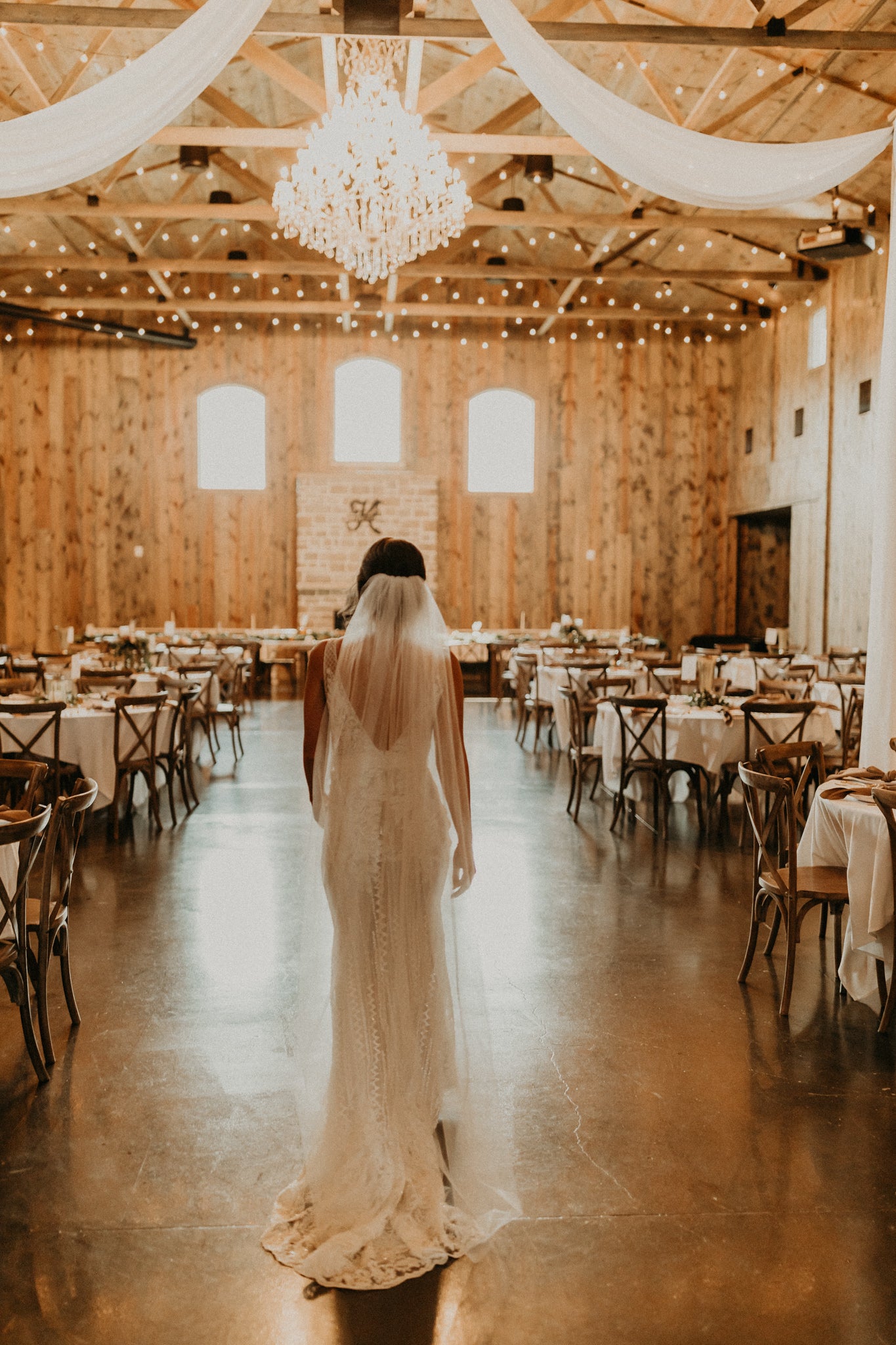 "We had the land, we had the space, there's a need for it in Pella, so it just made sense to us," said Angie. "We toured quite a few venues to get ideas for what worked for them and what didn't, and they were so great to work with. The next step was to figure out what we were going to call it."
Angie's dad Leo owned the few acres in the valley and homestead when she was a child and proudly named the land Sun Valley Ranch. "Knowing my dad, it probably came from a verse in the Bible," said Angie. In honor of Leo VanderLinden, the Paxton's carried on the legacy naming the venue, Sun Valley Barn.
After several years of working through the approval process, the Paxtons were thrilled to open Sun Valley Barn's doors in July 2019. Eight months later, the COVID-19 pandemic shut them down.
"Building a business for gatherings, in the same year as a global pandemic, definitely wasn't ideal," said Angie. "We had a lot of nervous nights wondering if we were going to be able to do this, but we kept the faith."
As the couple kept moving forward, they were able to host over 30 events in 2021. A large number of their events were weddings, but they also enjoyed hosting company Christmas parties, company meetings, workshops, fundraisers, classes, and so much more.
"I love seeing all the different ideas brides want for their wedding and ultimately are able to do," said Angie. "They're so fun to work with and seeing the joy of marriage at our barn is really special."
The barn comfortably seats 250 guests but can accommodate more depending on the layout. They've also recently added a lighted outdoor patio for summer events.
To book your event at Sun Valley Barn or to learn more, visit sunvalleybarn.com.